"Fuller House" Season 2 is coming to Netflix in December.
"Fuller House" is back for Season 2, and this year the Tanner/Fuller family will be celebrating a year of holidays, family moments, heartbreak, and love. DJ Tanner-Fuller and her lovable family return for the highly anticipated second season of the Netflix "Full House" sequel series.
In the newly released "Fuller House" Season 2 trailer, DJ is dealing with her family, friends, and love life. Just as DJ finally makes a decision between her old boyfriend Steve and her new co-worker Matt, it's revealed that she's taken too long to choose. Both Matt and Steve are in new relationships, and tell DJ about their girlfriends simultaneously. DJ will likely be crushed, but is strong enough to move on. However, fans shouldn't fear. We fully expect DJ to end up with one of them before the end of Season 2!
Meanwhile, the middle Tanner sister, Stephanie, is also getting a surprising new love interest. In the trailer, Stephanie is seen locking lips with a handsome new character. Later, when Kimmy Gibbler walks out, she reveals that the mystery man is none other than her little brother, Jimmy. Is a Tanner/Gibbler wedding in the future?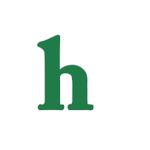 Danny, Joey, and Jessie also returning for Season 2
"Fuller House" Season 2 will also see Danny Tanner steal the show. Danny pops in to see his children and grand-kids and reveals to DJ that he's struggling with getting older and trying to figure out what life is all about. "We're what it's all about," DJ tells him.
In addition, it looks like nearly every holiday including Halloween, Thanksgiving, Christmas, and New Year's Eve will be featured in Season 2, which should add some good old fashioned Tanner family fun to the mix.
What did you think of the "Fuller House" Season 2 trailer? Are you excited for new episodes?  Tweet us @OMGNewsDaily or leave a comment below.