The "Full House" cast (minus Michelle, but we'll get in to that later) are all together again for the first time on TV in years. The members of the Tanner family reunite in the brand new "Fuller House" teaser and fans are on the edge of their seats to see what the new series has in store, and we're all so excited.
'Fuller House' Teaser Trailer Reunites Tanner Family
According to Entertainment Weekly, the titled "Fuller House" is so appropriate, not only because DJ Tanner's married name is Fuller, but because all the members of the Tanner family are returning to be apart of the sequel series, which begins airing on Netflix in February.
In the new "Fuller House" teaser trailer, fans can clearly see Dad Danny Tanner, Uncle Jesse, goofball Joey, Aunt Becky, middle sister Stephanie Tanner, and DJ's childhood best friend Kimmy Gibbler, as well as DJ's three children and Kimmy's daughter. The house really is fuller than ever.
Now, all of the Tanners won't living under the same roof again for "Fuller House," as only DJ, her three sons, Stephanie, and Kimmy and her daughter will be residing under the roof of the Tanner estate, but the other characters will be dropping in from time to time to say hello and be apart of the story line. All the characters that is except for youngest daughter, Michelle.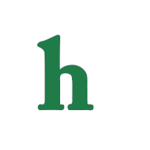 Olsen Twins Refuse To Return As Michelle Tanner
Michelle Tanner is the youngest sibling of DJ Tanner and was played by twins Mary-Kate and Ashley Olsen on "Full House." However, when it was announced that the show was returning as "Fuller House," Mary-Kate and Ashley both declined to be apart of it.
John Stamos also revealed that execs reached out to the Olsen twin's younger look-alike sister, Elizabeth Olsen, but were unsuccessful in landing her for the role. It's been announced that Michelle's absence will be addressed during the show.
What are your thoughts on the latest "Fuller House" teaser? Are you excited for the show? Tweet us @OMGNewsDaily or leave a comment below.