Welcome to the O.C.! Finally, after years of fans whining and wondering why the Fox teen drama wasn't available to stream Ryan, Seth, Summer, and Marissa are heading to Hulu.
'The O.C.' Coming To Hulu In April
California, here we come! "The O.C." will officially be available for streaming on Hulu in April and fans couldn't be more excited. For those of you who haven't watched the show, you're in for a treat!
"The O.C." centers around central character Ryan Atwood, played by BenMcKenzie, currently of "Gotham." Teenager Ryan finds himself behind bars after following his no good, trouble-making brother, Trey, into stealing a car. Ryan gets assigned a public defender, Sandy Cohen, who takes pity on him when he sees that Ryan is a smart kid stuck in a bad situation with a less than desirable home life.
When Ryan's mother packs up and leaves on him, Ryan has no one to turn to but his laywer. Sandy takes Ryan in, and he eventually wins over the heart of his wife, Kirsten. Lucky for Ryan he also gets a new best friend in Sandy's son, Seth Cohen, played by Adam Brody, and "The O.C." friendship is born.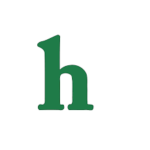 Return To 'The O.C.' With Ryan, Seth, Marissa, and Summer
"The O.C." follows Ryan's journey as he adjusts to life living with a rich family and rich friends, but his troubled past is never far behind and often comes back to rear its ugly head. Ryan and Seth are the most adorable best friends ever and they even fall in love. Ryan finds himself smitten with the girl next store, Marissa Cooper, played by Mischa Barton, and Seth falls hard for her best friend Summer, played by Rachel Bilson.
So, fans of "The O.C." you'll soon be able to relive all the amazing moments from the show, pending a subscription to Hulu, and we know you'll be singing along with theme song as you're transported back to the early 2000's!
Are you excited about "The O.C." coming to Hulu? Tweet us @OMGNewsDaily or leave a comment below.