"Fifty Shades of Grey" fans finally have an answer to who will be playing Elena Lincoln, aka "Mrs. Robinson," in the second film, "Fifty Shades Darker."
'Fifty Shades Darker': Kim Basinger Cast As Elena Lincoln
According to Access Hollywood, Kim Basinger has been cast in the role of Elena Lincoln, the older women who taught Christian Grey everything he knows about BDSM, and who is referred to as "Mrs. Robinson," the character from "The Graduate," by Anna.
"Fifty Shades Darker" isn't the first time that Kim Basinger will play a sexy vixen in an erotic film. Back in 1986 she starred in the sex driven film "9 1/2 Weeks" with Mickey Rouke.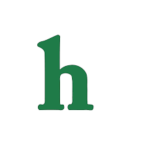 'Mrs. Robinson's' Role In Christian Grey's Life Revealed
In the book series, Elena Lincoln is the women who introduced a very young Christian Grey to BDSM and turned his life upside down. When current girlfriend, Anastasia Steele, finds out about the relationship and the fact that they are still friends and business partners she's uncomfortable with it. The entire things turns into a huge part of the story, and fans are excited to see Kim Basinger take on the seductive role of "Fifty Shades of Grey's" Mrs. Robinson.
"Fifty Shades Darker" is set to begin filming in February and is set for a theatrical release around Valentine's Day 2017, much to the delight of fans.
What are your thoughts on Kim Basinger being cast as Elena Lincoln aka "Mrs. Robinson" in "Fifty Shades Darker?" Tweet us @OMGNewsDaily or leave a comment below.