Ryan Murphy can't be stopped. His latest series, titled "Feud," will center around famous fights in history, and his first subjects are controversial old Hollywood actresses, Joan Crawford and Bette Davis.
'Feud': Ryan Murphy's New Anthology Series To Tackle Famous Fights
Ryan Murphy is following up his success with "American Horror Story" and "American Crime Story" with his new series, "Feud." The first season of the show has already cast "Horror Story" alum Jessica Lange and beloved actress Susan Sarandon as the leads.
The first season will consist of eight episodes and is set to air in 2017. The show will also feature Alfred Molina as director Robert Aldrich, Judy Davis as gossip columnist Hedda Hopper, and Stanley Tucci as studio head Jack Warnen. The pilot will reportedly be based on the Jaffe Cohen and Michael Zam script, "Best Actress." Brad Pitt is also set to produce.
For fans who don't know, Joan Crawford (Yes, the "Mommy Dearest" lady!) and Bette Davis starred together in the famous film, "Whatever Happened to Baby Jane?" and engaged in a bitter feud for years.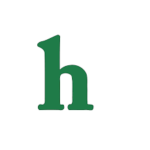 Joan Crawford vs. Bette Davis
Queens of Vintage reports that the two women were fighting over a man, actor Franchot Tone. Bette Davis stared alongside Tone in the 1935 movie "Dangerous," which won her an Academy Award. Bette said, "I fell in love with Franchot, professionally and privately. Everything about him reflected his elegance, from his name to his manners."
However, when Franchot met Joan Crawford he was smitten. Davis claimed he was completely in love with Crawford and she was jealous." He was madly in love with her. They met each day for lunch…he would return to the set, his face covered in lipstick…He was honored this great star was in love with him. I was jealous of course."
Joan Crawford and Franchot Tone eventually got married, but the marriage only lasted until 1938. However, the feud would continue between the two Hollywood heavy hitters.
What are your thoughts on Ryan Murphy's new series, "Feud?" Are you excited to see Jessica Lange and Susan Sarandon in the new series? Tweet us @OMGNewsDaily or leave a comment below.