"Fear The Walking Dead" may not return from hiatus until August, but when it does come back, one character will change dramatically.
'Fear The Walking Dead' Spoilers: Get Ready For A Whole New Alicia
According to TV Line, "Fear The Walking Dead" fans will see a huge change in the character of Alicia. Showrunner, Dave Erickson, recently revealed that Alicia will be like a whole new person when the series returns in the mid-season premiere.
Gone will be the days of the young, naive girl who gave away critcial information to complete strangers on the radio, which eventually caused people their lives. A brand new woman will be born right before our eyes.
"We'll see a woman who really comes of age and hopefully regains her connection with her mother and steps into more of an adult role."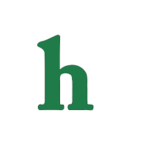 Fans Still Waiting For 'Walking Dead' Season 7
Meanwhile, "Fear The Walking Dead" fans are really not sure where the remainder of Season 2 is taking them. Travis and Chris are off by themselves, and Nick is refusing to go along with his family as they flee from the Mexican compound where they had been staying.
Will this lead to very different storylines, much like "The Walking Dead" showed us when the survivors of the attack on the prison were all split up?
It will be interesting to see which direction "Fear The Walking Dead" takes when Season 2 returns in August. However, lets be real. Fans are so obsessed with finding out who Negan killed in "The Walking Dead" Season 6 finale, that whatever "Fear" does won't hold a handle.
What are your thoughts on the latest "Fear The Walking Dead" Season 2 spoilers? Tweet us @OMGNewsDaily or leave a comment below.