"Empire" Season 3 is going to be huge. The show has gained tons of viewers in its first two seasons, and everyone is dying for more Cookie and Lucious Lyon. Well, you're all about to get your wish.
'Empire' Season 3 Spoilers: Teen Cookie & Lucious Being Cast
TV Line reports that "Empire" is casting a teenage version of Cookie and Lucious, which will be seen in Season 3 of the hit Fox series. The report reveals that viewers will finally get to see more of Cookie and Lucious origin story, and we may even get to see a flashback of the two meeting, getting married, and welcoming their three children together.
Teenage Cookie is described as a "beautiful but innocent Catholic schoolgirl," while Teen Lucious is said to possess "an incredible voice and his own sense of style." This will mark the first time that the characters have been played by other actors, as "Empire" has been using Taraji P. Henson and Terence Howard as the younger versions of their characters.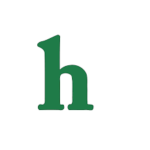 'Empire' Spin-Off About Young Cookie In The Works?
Last summer, "Empire" creator Lee Daniels revealed that he wanted to develop a spin-off about Cookie's early years and upbringing in Philadelphia. However, it hasn't been revealed if the latest casting news will be in correlation with the spin-off plans.
"Here Cookie is now, but how did she get to where she's at right now?" he shared. "Let's go back and understand her mother, her sisters…. Let's understand the makings of her…  It'd be like a prequel."
What are your thoughts on "Empire" casting teen versions of Cookie and Lucious? Are you excited for Season 3? Tweet us @OMGNewsDaily or leave a comment below.