The "Empire" Season 3 premiere started with a bang. The Lyon family picked up right where they left off, which unfortunately included one member of the family meeting their death! Check out the most shocking moments from Season 3, Episode 1 below. [Warning: Spoilers Below!]
'Empire' Season 3 Premiere: 5 Craziest Moments From 'Light in Darkness'
1.) Help Me, Rhonda: That's right, "Empire" fans finally know if is was Rhonda or Anika who tumbled over the balcony in the Season 2 finale cliffhanger. Sadly, as the Lyon family was exiting the hotel where Hakeem's wedding was supposed to take place, Rhonda fell from the rooftop and on to a car. She was dead on impact.
Shockingly, Andre looked as if he was going to kill Anika, who is pregnant with Hakeem's baby, and newly married to Lucious. However, when Anika's water broke, likely from the stress of the situation, he scooped her up and the family rushed her to the hospital.
2.) Who's Your Daddy?: Lucious knows that the feds are eyeing him, and he can't put one toe out of line or he'll be busted for the multiple crimes he's committed in his lifetime. He married Anika so she couldn't testify against him, and even put on a show that they were happily married. When Lucious joined Anika in the delivery room, he tells her to play along.
However, when the baby is born it is revealed to be a girl. Lucious was furious as Anika has previously told him she was having a boy to carry on the Lyon name. Meanwhile, Lucious is furious with Hakeem for not being at the hospital when his daughter was born. Lucious puts his name on the birth certificate, and begins playing daddy to the baby girl.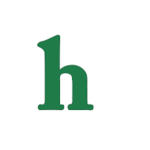 READ: 'Empire' Spoilers: What To Expect In Season 3
3.) Andre Loses It: Andre is a ticking time bomb, and everyone knows it. After Rhonda's death he complete cracks up. Not only does Andre proclaim that he's done with God and His plans, but he seems to be off his meds, which is something that Rhonda always kept in check for him.
By the end of "Empire" Season 3's premiere episode, Andre is nearly out of his mind as he blames himself for Rhonda's death, and even begins seeing her in his imagination. How will Andre be able to go on after this?
4.) Jamal's PTSD: Jamal writes a beautiful song about the racial tension in the country, but when he's on stage in front of the crowd he just can't sing it. Jamal, who is usually at home in the spotlight, begins to have a panic attack as he gets flashbacks of being shot by Freda Gatz at the ACA Awards. How will Jamal get through this?
5.) Cookie and Lucious Are Done?: Cookie is completely furious with Lucious because he married Anika. The exes, who have always carried a torch for one another, are on another romantic rollercoaster. Lucious believes there's still hope, but Cookie tells him that everything they once shared is dead.
This is where "Empire" fans get their first look at a teenager Cookie and Lucious in a flashback. Cookie remembers the first time she laid eyes on Lucious singing in the street. It seems more of these flashbacks are likely to come, much to the delight of viewers.
What did you think of the "Empire" Season 3 premiere? Tweet us @OMGNewsDaily or leave a comment below.