The "Empire" Season 2 finale is only hours away, and everyone wants to know what will go down in the final episode. Will Jamal die? Will Andre and Rhonda find out what Anika did, Will Hakeem marry Laura, and will Cookie and Lucious shock us all?
'Empire' Season 2 Finale Spoilers: Cookie & Lucious Get Married?
According to the latest "Empire" Season 2 finale spoilers it looks like there will be a wedding, but it might not be Hakeem and Laura walking down the aisle. Instead, Cookie and Lucious may get re-married and shock not only their family, but the fans at home as well.
If Cookie and Lucious were to remarry it would be a very interesting turn of events, as he's very critical of his children, and pushes them away a lot of the time, while Cookie is always striving to keep their family together.
However, "Empire" fans know that the only person in the world that can turn Lucious in to a self-respecting, decent human being is Cookie. He is different when he's around her, and if the two do get married, could fans see a huge change in his demeanor in Season 3?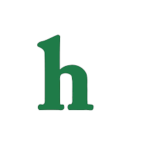 'Empire' To Bring The Drama In Season 2 Finale
Meanwhile, Jamal's life is hanging in the balance after being shot by Frieda, who was aiming for Lucious after finding out that he killed her father, Frank Gaithers in prison. Now, Frieda's in jail, Jamal's in the hospital, and Lucious will have to deal with the fallout.
"Empire" fans also want to know if Rhonda will find out that Anika is the one who pushed her down the stairs and killed her baby. Rhonda will likely be ready to take on Anika when the news is dropped, and although Anika is pregnant with Hakeem's baby, there could be a brawl between the two women, who were once friends.
It all goes tonight tonight at 9 p.m. on Fox!
What are your thoughts on the "Empire" Season 2 finale spoilers? Tweet us @OMGNewsDaily or leave a comment below.