Is Drew Barrymore pregnant with baby number three after announcing her divorce from husband Will Kopelman? Rumors are flying that Drew is expecting a child with her estranged husband, even though her marriage is ending, much like Megan Fox and Brian Austin Green.
Drew Barrymore Pregnant After Announcing Divorce?
According to Hollywood Life, Drew Barrymore may be as far along as six months pregnant with her third child, and sparked the pregnancy rumors after stepping out in a shapeless, flowing dress, that was allegedly meant to hide her growing baby bump.
However, if Drew is pregnant again, there could be a shocking paternity announcement coming, the site claims. Barrymore reportedly told a photographer during an October 2015 photoshoot that she and husband Will Kopleman hadn't had sex in a year, as it seems their marriage problems have been going on for quite a while now. Does this mean that Drew could be pregnant with someone else's child? Anything is possible in Hollywood, yet if Barrymore is having a baby, we're inclined to believe it's Will's.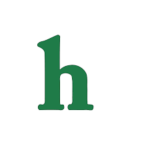 Barrymore Sparks Pregnancy Rumors
According to the report, Drew's possible pregnancy would have likely been a surprise, especially if Will is the father. Sources say Will wouldn't never concieve another child while is marriage was ending. "Will [wouldn't] willingly giving Drew a child when he knows they're going to divorce. He wouldn't consider that responsible, and he's a very responsible guy."
If Drew Barrymore and Will Kopleman are expecting another child together, they will likely co-parent their newest addition the same way they are their older two children, daughters, Frankie and Olive.
What are your thoughts on the rumors of Drew Barrymore being pregnant during her divorce? Tweet us @OMGNewsDaily or leave a comment below.