Debby Ryan: Disney Star Arrested For DUI
Disney star Debby Ryan was arrested for DUI on Tuesday, April 5, police confirm The "Jessie" star reportedly was operating her vehicle while over the legal limit.
Disney Star Debby Ryan Arrested For DUI
According to Us Weekly, Debby Ryan, 22, was charged with a felony DUI after she was pulled over in L.A. on 1st St. and La Brea Ave., according to the LAPD.
The report reveals that Debby crashed her car into another vehicle while trying to make a left turn. Ryan reprotedly had a blood alcohol level of .11, which is just a bit over the legal limit of .08.
Debby Ryan was arrested and then taken in to custody following the DUI. She was released on $100K bail. Later, she took to her Twitter account to apologize for her actions, revealing that she made poor decisions and that she set a bad example for her millions of fans.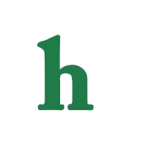 Debby Ryan Apologizes For DUI Arrest
"Over the last few days I have had the chance to think about my actions, and I wish I had used better judgement," Ryan wrote. "I recognize that I am a role model and have always worked hard to set a good example for my millions of fans. I am so sorry to disappoint everyone."
Will Debby Ryan's DUI arrest have any impact on her work on the Disney channel? The former 'Suit Life" star is currently a fan favorite on the network, starring as adorable and quirky nanny, "Jessie," as well as guest starring on the network's other shows such as "Girl Meets World."
What are your thoughts on Debby Ryan being arrested for DUI? Tweet us @OMGNewsDaily or leave a comment below.