"Days of Our Lives" fans were shocked to find out that Dr. Daniel Jonas was killed off the show this week after a terrible car crash left him brain dead. Daniel leaves behind his fiance, Nicole Walker, who can never seem to catch a break in life.
'Days of Our Lives' Spoilers: Nicole Pregnant With Daniel's Baby?
"Days of Our Lives" viewers have watched Nicole Walker grow and learn from her many mistakes in the past, but one thing they've never seen her do is be genuinely happy. Everytime things start going well for Nicole something comes along to ruin it. Sometimes she does it to herself, sometimes she's dealt a bad hand and fans have more than noticed the doom and gloom of Nicole's life.
Nicole has really only loved a few men in her time in Salem. Eric Brady, who caused the accident that killed Daniel Jonas, Brady Black, who is currently smitten with his baby mama Theresa Donovan, the late EJ DiMera, whose heart always belonged to Sami Brady, and Daniel, who is now dead as well. It seems only right that Nicole have some sort of happiness, and that could come in the form of a baby.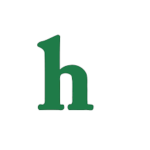 Is It Finally Time For Nicole To Find Some Happiness?
Could Nicole be pregnant with Daniel's baby? "Days of Our Lives" fans have watched Nicole struggle to get pregnant and carry a child to full term as she's lost more than one baby in the past. Nicole has always desperately wanted a child and yet she's not a mother. Now would be a good time to change that for her.
If Nicole were to be pregnant with Daniel's baby it would help soften the huge blow of losing her love. Daniel's mother, Maggie, would also love to have another grandchild to join Daniel's other children, Melanie and Parker, as well.

What do you think? Will/Should Nicole be pregnant with Daniel's baby on "Days of Our Lives?" Tweet us @OMGNewsDaily or leave a comment below.