"Days of Our Lives" fans are still reeling from the two huge deaths that occurred last week. Not only was Stefano DiMera shockingly murdered by Hope Brady, but Dr. Daniel Jonas was also killed in a tragic car accident after Eric Brady decided to get behind the wheel after drinking at the big Basic Black New Year's Eve fashion show party.
'Days of Our Lives' Spoilers: Jennifer Addicted To Pain Killers?
According to the latest "Days of Our Lives" spoilers, Jennifer Horton, who was also involved in the car crash that killed Daniel Jonas, may finally have a big story line coming up. Jennifer has been pretty tame since discovering that her son JJ was having an affair with his girlfriend's mother, Eve.
"Days of Our Lives" know that Jennifer was mildly injured during the car crash, but she may be a bit more banged up than she's letting on. "DOOL" viewers have seen her wincing in pain and then playing it off after her children, JJ and Abigail asked her if she's alright. Spoilers suggest that Jennifer will be put on pain killers to help her deal with the pain from her injuries, which could lead to an addiction story line for her.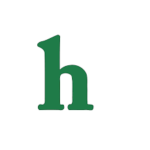 Jennifer Finally Getting A Story Line?
In the past, "Days of Our Lives" fans have seen Jennifer have some serious arcs, but as of late she's been kind of a background character in Salem, giving way to her children's dramatic lives. However, it seems Jen may be the one who needs help if she gets addicted to the pain killers she's using to help her get over her car accident injuries.
In the past, other "Days of Our Lives" characters have had addiction issues. Most recently Brady Black and Theresa Donovan were seen heavily drinking and use drugs such as cocaine. Previously, Lucas Horton had a serious issue with alcohol and Maggie Horton has also suffered from alcoholism and been a long time sober, often coaching others in Salem to help them stay clean as well.
What are your thoughts on Jennifer Horton possibly being addicted to pain killers on "Days of Our Lives?" Tweet us @OMGNewsDaily or leave a comment below.