'Days of Our Lives' fans are about to see Nicole get a huge shock!
"Days of Our Lives" spoilers for the week reveal that Nicole Walker is about to be let in on a huge secret! Philip Kiriakis will run into Nicole while out and about in Salem this week, and when the two start talking the conversation will obviously turn to Chloe Lane.
As many "Days of Our Lives" fans know, Chloe is currently on the run from Deimos Kiriakis after Nicole revealed to him that she was carrying his child. Although Nicole had promised to keep Chloe's secret, she felt guilty about lying to her new love interest and decided to spill the beans. However, things didn't go well when Deimos found out that Nicole had been lying to him about the paternity of Chloe's baby for weeks. Nicole then called to warn Chloe as Deimos immediately set out to try and find out.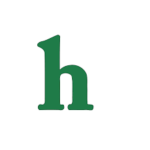 Who is the father of Chloe's baby on 'Days of Our Lives?'
However, "Days of Our Lives" viewers know that the baby Chloe is carrying doesn't belong to Deimos. After a shocking paternity test, it was revealed that Deimos is not the father of Chloe's unborn child, and that's not the most shocking part of the storyline. Chloe has no idea who the father of her baby is, and she swears she doesn't remember being with anyone other than Deimos.
According to Soap Hub, Philip will tell Nicole this juicy piece of information this week on "Days of Our Lives" and Nicole will obviously find out she's made a huge mistake by telling Deimos that he's the father of the child. Now, even if she does tell him the truth, he'll never believe her!
What are your thoughts on the latest "Days of Our Lives" spoilers? Tweet us @OMGNewsDaily or leave a comment below.