"Days of Our lives" spoilers have confirmed that Freddie Smith is about to return to Salem as Sonny Kiriakis, and fans are thrilled about the news.
'Days of Our Lives': Freddie Smith Returning As Sonny Kiriakis
According to Serial Scoop, it has been confirmed that Freddie Smith will officially return to "Days of Our Lives" in the near future as Sonny Kiriakis. Fans haven't seen Sonny since he returned home for the funeral of his estranged  husband, Will Horton. However, Sonny is coming home!
"Days of Our Lives" fans will first see Sonny back in Salem in July, but as of right now there is no official word about what his storyline may be, or how long he'll stick around this time.
"I am beyond excited to be returning home to Salem. Sonny is back, and it's going to be amazing!" Freddie Smith revealed of his return to the NBC soap.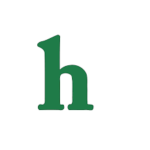 Sonny To Find Love Again?
Now that Will is dead and Sonny is back in Salem, will he and his former fiance, Paul Nortia, hook up again? It seems that their old feelings would still be there, even though it has been a long time since they've seen each other.
On the other hand, rumors have been flying that a possible "WilSon" reunion is in the works than that there's a possibility of Chandler Massey returning as Will Horton, although that would be a stretch since Will was murdered by the necktie killer, Ben Weston. However, if Aiden Jennings can return this Spring after seemingly being killed by Bo Brady, then why not Will as well?
What are your thoughts on Freddie Smith returning to "Days of Our Lives" as Sonny Kiriakis? Tweet us @OMGNewsDaily or leave a comment below.