"Days of Our Lives" spoilers reveal that four characters, including Belle and Shawn, are about to leave Salem due to the new writers deciding to write the characters off the show.
'Days of Our Lives' Spoilers: Belle & Shawn Out!
"Days of Our Lives" fans will soon be saying goodbye to Martha Madison and Brandon Beemer as Belle Black and Shawn Brady. The two returned during the big 50th anniversary special and haven't been given much of a story line besides the fact that they're getting divorced. Fans love the couple of Shawn and Belle and many feel cheated about their return storyline and now their departure in a show that is already lacking.
Brady and Theresa and Chad and Abigail are the only younger couples on the show and with Kate Mansi leaving the role of Abigail it seems that "Days of Our Lives" fans don't have much to look forward to in the future.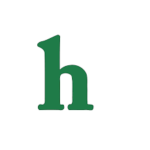 Lani and Summer Leaving Salem As Well
Meanwhile, "Days of Our Lives" viewers will also be saying goodbye to Lani Price, the daughter of Abe Carver and sister to Theo as well as Summer, the mystery woman whom Brady tracked down and found out what actually Maggie's daughter and Daniel's sister. We hardly even knew them!
All of this writer drama and casting shake ups makes us wonder what's going on over there at "Days of Our Lives" and just how long the long running soap has left before it gets cancelled. The fans can only take so much, guys!
What are your thoughts on the latest "Days of Our Lives" spoilers and casting shake up? Tweet us @OMGNewsDaily or leave a comment below.