"Days of Our Lives" spoilers reveal a huge character will return this week. Aiden Jennings will officially be back in Salem to play with Hope's head and heart.
'Days of Our Lives' Spoilers: Aiden Jennings Returns To Salem
According to Soap Hub, Aiden will come back to Salem just as Hope Brady is moving on with her life. Hope and Rafe have gotten very close, and after an intimate night together their little happiness bubble will be burst when Aiden returns, seemingly from the grave.
"Days of Our Lives" fans are excited for the prospect of Aiden's return, but are also confused by it. After all, we did all watch was Bo killed Aiden on his wedding night to Hope. Was that really even Aiden, or did the DiMera family find some evil twin to take his place?
"Aiden's return definitely catches Hope off guard," actress Kristian Alfonso told Soap Opera Digest. "Her world is flipped upside down. Hope is gut-punched and terrified. The last time Hope saw Aiden, he was strangling her."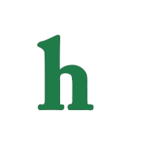 Jack Deveraux Also Returning To Salem
It looks like "Days of Our Lives" fans will hear a pretty wild story about where Aiden has been over the past few months, and what he's been doing. If his story checks out, will Hope want to reunite with her former love, or move on with Rafe now that they've established a close relationship?
Of course, Aiden won't be the only character returning to "Days of Our Lives" in the near future. May sweeps will also bring an appearance from Jack Deveraux, as he'll try to help his wife Jennifer through her addiction.
What are your thoughts on Aiden Jennings returning to "Days of Our Lives?" Tweet us @OMGNewsDaily or leave a comment below.