"Days of Our Lives" has been non-stop drama for months, but on Wednesday they took it to a whole new level by having a very shocking encounter between Chase and Ciara.
'Days of Our Lives' Shocker: Chase Rapes Ciara!
During the episode, Andre puts the idea in Chase's head that Ciara may says he likes a nice guy, like Theo, but that she actually wants a strong, powerful guy to assert himself. Later, "Days of Our Lives" viewers watched as Chase kissed Ciara, who was unsure about the situation.
The two continued to kiss, but Chase wanted to take things further and Ciara said no. Chase then began to push the situation as Ciara said no and told him to stop. At the very end of the episode Ciara had a terrified look on her face as Chase loomed over her.
"Days of Our Lives" actress Vivian Jovanni, who plays the teenage Ciara on the NBC soap tells Soap Digest that it was a chore to tackle such an intense subject matter.
"I didn't talk to anyone about it. I didn't even tell my parents because they are fans of the show. I don't share story line with them."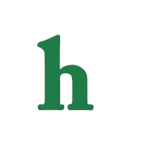 Vivian Jovanni Dishes On Her Intense New Character Arc
Vivian explains that she and co-star  Jonathon McClendon wer very close during the filming of the shocking "Days of Our Lives" rape scene. "We wanted the scene to be as realistic and spontaneous as possible. After they told us, we definitely got a lot closer. There wasn't much dialogue to go over, so we didn't really go over the script that much; we just talked about the emotional tone of the scene a lot more than anything."
Jovanni also revealed that tackling the rape story line helped her grow as an actress. "Playing emotional material like this has opened my eyes as an actor, because I never expected that scene to get as real as it did for me. Material like this is what helps you grow as an actor and I'm grateful for the opportunity."
Find out what happens next. Tune in to "Days of Our Lives" weekdays on NBC.
What are your thoughts on the shocking "Days of Our Lives" rape story line? Tweet us @OMGNewsDaily or leave a comment below.