Craig Sager, beloved NBA sideline reporter, dead at age 65.
Craig Sager had sadly died. The always colorfully dressed NBA sideline reporter had been battling cancer bravely for years. News broke of Sager's death on Thursday, and fans immediately began to mourn the huge loss to the sports/media world.
Turner president David Levy announced Craig Sager's death via a statement filled with love and respect for the analyst.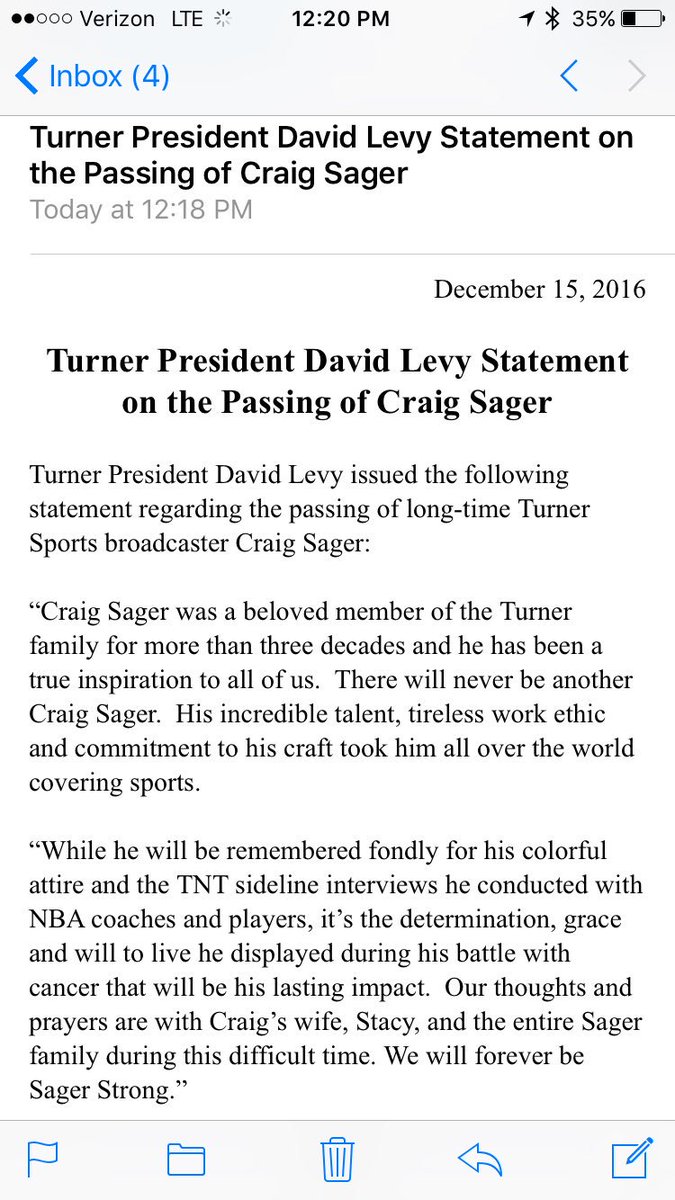 More news to come as this story continues to develop.
Share this post, or leave your thoughts on Craig Sager's death in the comments below.