The Cleveland Browns are reportedly "done" with Johnny Manziel after firing head coach Mike Pettine and General Manager Ray Farmer on Sunday night.
Cleveland Browns 'Done' With Johnny Manziel After Recent Behavior
According to Sports Illustrated, Johnny Manziel has been nothing but trouble for the Cleveland Browns. The quarterback, who has consistently played well for the team, has gotten himself in to all kinds of trouble while a member of the organization.
Johnny Manziel's time with the Cleveland Browns has been marred with drug and alcohol rumors, run-ins with the law, and a rehab stay. Although it seemed that after completing a rehab program last year and then re-joining the Browns for the season he was working at staying out of the negative spotlight, Manziel began to slip again causing him to be benched by Cleveland.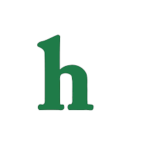 Browns Fire Mike Pettine, Ray Farmer After Dismal Season
However, injuries and other factors lead to Johnny Manziel returning as the starting quarterback, but after suffering a concussion was forced to sit out again. Johnny was seen partying in Las Vegas over the weekend and was noticeably absent from the Browns sideline for their last game of the year on Sunday afternoon. Reports claim that Johnny missed a concussion check up on Sunday morning and could not be reached by his team all day on Sunday, leaving the organization ready to wash their hands of the QB.
Rumors suggest that Manziel would like to go to the Dallas Cowboys, and if all the reports true it looks like the Cleveland Browns are in bad shape as they'll need to find a new quarterback, as well has head coach and general manager after firing Mike Pettine and Ray Farmer after the game on Sunday night.
Cleveland Browns fans know this is so typical of the team, who had a terrible season this year, and are always looking forward to "next year."
What are your thoughts the Cleveland Browns situation with Johnny Manziel, Mike Pettine, and Ray Farmer? Tweet us @OMGNewsDaily or leave a comment below.