Chyna, the wrestler, is dead. The former WWE women's champion has shocking died at the age of 46.
Chyna: Wrestler Found Dead At Age 46
According to TMZ, Chyna, whose real name was Joanie Laurer, was found dead in her Redondo Beach, California home. Police got the call around 7:30 p.m. on Wednesday night.
Sources reveal that Chyna had not been seen or heard from in a few days, and when a friend when to the wrestler's home to check on her, she found her unresponsive in the bedroom, and made a call to police.
Police are said to be investigating a possible overdose, due to Chyna's history with drugs. While no illegal drugs were found in the wrestler's home, there were prescription pill bottles at the scene. Officials say there is no evidence of foul play.
Chyna's official Twitter account announced the sad news online. "It is with deep sadness to inform you today that we lost a true icon, a real life superhero. She will live forever in the memories of her millions of fans and all of us that loved her."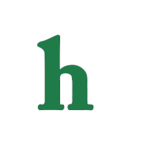 Chyna Dead From Drug Overdose?
Chyna was a fan favorite wrestler among WWE fans during her time in the ring. She famously teamed up with Triple H to become one of the original members of D-Generation X and was the first women to ever enter the Royal Rumble.
The wrestler then wen on to pose for Playboy before appearing on the reality TV series "The Surreal Life" in 2005. Later, Chyna began doing adult films, releasing 6 movies from 2004-2013. She then went to Japan to teach English.
In 2008 Chyna appeared on the show "Celebrity Rehab," where she detailed her struggle with drug addiction. Fans are mourning the loss of a WWE icon, and we'll have more as further details develop.
What are your thoughts on Chyna's death? Were you a fan of the wrestler? Tweet us @OMGNewsDaily or leave a comment below.