Is Chris Brown in trouble for assaulting another woman? The singer, who made headlines for brutally beating his famous girlfriend Rihanna back in 2009, is being investigated for allegedly punching a woman in Las Vegas.
Chris Brown Being Investigated For Allegedly Punching Woman
According to Us Weekly, Chris Brown is currently being investigated for allegedly punching a woman who claims the singer hit her in the face on January 2 in Las Vegas.
"There was a battery call and it is currently being investigated," Las Vegas Metropolitan Police Department public information officer Jesse Roybal stated. "I can confirm that Chris Brown is part of the investigation."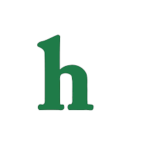 Chris Brown's Bad Reputation
TMZ reports that the woman claims Chris Brown, 26, punched her in the right eye after he yelled at her for reportedly grabbing her cellphone and taking a photo of Brown during a private party at his suite in the Palms Casino on Saturday.
The woman reportedly left the party and called the police, but was not taken to the hospital. If this latest Chris Brown assault proves to be accurate it's unlikely that he would be able to recover from the stigma of being a woman beater. While fans still like to listen to Brown's music, his reputation has never fully recovered from his assault of Rihanna, and maybe never will.
What are your thoughts on Chris Brown allegedly punching a woman in the face? Tweet us @OMGNewsDaily or leave a comment below.