Bobbi Kristina Brown's cause of death has finally been revealed after a judge ruled that her autopsy report be made public following her death on July 26, 2015.
Bobbi Kristina Brown's Cause Of Death Revealed
As many fans already know, Bobbi Kristina Brown was found unconscious in the bathtub of her home on January 21, 2015. However, she was kept in the hospital on life support until July when she was finally let go and passed away.
Because Bobbi Kristina didn't die until months after she found in the bathtub it took some time for the autopsy to be completed. However, the Fulton County Medical Examiner's office released an official statement this week revealing that Bobbi Kristina Brown's cause of death was due to drowning and drug intoxication, just like her mother Whitney Houston, who died in 2012, and was also found in her bathtub. Previously, it has been revealed that a mix of alcohol, marijuana, sedatives, and drugs to treat anxiety were responsible for killing Bobbi Kristina.
The medical examiner also revealed that because of the gap of time between Bobbi Kristina being found and her actual death that it would "complicate the reconstruction of the events surrounding her initial unresponsiveness. Interpretation of autopsy findings and other information will also be challenging. However, an autopsy could be helpful to address questions which may arise about the cause of her unresponsiveness and eventual death."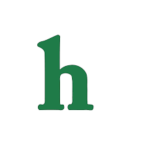 Nick Gordon Hit With Wrongful Death Lawsuit
Meanwhile, Bobbi Kristina Brown's boyfriend, Nick Gordon, is currently be sued by her family for wrongful death as they alleged that Nick and Bobbi had gotten into a fight before her death and that he injected her with the mixture of drugs that has now been confirmed to have contributed to her death.
It looks like the drama is long from over for Bobbi Kristina Brown's family as they move on after the 22-year-old's tragic passing.
What are your thoughts on Bobbi Kristina Brown's official cause of death? Tweet us @OMGNewsDaily or leave a comment below.