Blizzard 2016 aka Winter Storm Jonas is upon us and is slamming the East Coast with tons of snow! So, if you're snowed in, or just having a lazy weekend around the house, check out these awesome Netflix picks to binge watch.
TV Shows:
Grey's Anatomy — There's 11 seasons on Netflix so you'll have plenty to watch!
Friends — They'll always be there for you whether you're watching it for the 1st time or 40th.
Glee — Watch the whole series and sing along!
Dexter — This spooky thriller will have you looking over your shoulder.
Vampire Diaries — Join the Mystic Falls crew for some excitement
Buffy — This classic 90's vampire series will leaving you wanting more.
Bates Motel — It's the perfect time to catch up on this 'Psycho' prequel series.
Cutthroat Kitchen — You'll get addicted to this wild cooking show.
Making A Murderer — Discover what EVERYONE's been talking about!
DeGrassi: Next Class — The newest installment in the Degrassi series.
It's Always Sunny In Philadelphia — You won't stop laughing!
Gilmore Girls — You'll Love Stars Hollow
The Wonder Years — Remember everything great about being a kid!
Roseanne — One of TV's funniest families.
Orange Is The New Black — Women in prison…
Sons of Anarchy — Bikers, Babes, and Blood
How I Met Your Mother — The funniest best friends ever.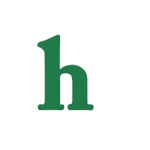 Movies:
Practical Magic — Sandra Bullock as a witch!
Tommy Boy — It's always funny.
Django Unchained — Jamie Foxx is amazing!
Clueless — Admit it, it's your favorite 90's movie.
The Best Of Me — You can't go wrong with Nicholas Sparks.
Jumanji — Who doesn't love Robin Williams?
Hook — See above.
American Pie — Classic 00's high school comedy!
Rock Star — Mark Wahlberg and Jennifer Aniston Hit It Big!
The Last Five Years — A musical spin on a break up story.
A League Of Their Own — Girls Playing Professional Baseball.
Soaked In Bleach — Documentary on icon Kurt Cobain.
The Shining — Cabin Fever. (Don't try this at home!)
Grease — Because it's always good.
Notting Hill — Average man falls in love with celebrity.
What's Eating Gilbert Grape — AMAZING Leo DiCaprio/Johnny Depp Film.
Forrest Gump — If you've seen it you know why, if not it's a MUST WATCH!
Silver Lining Playbook — Bradly Cooper and Jennifer Lawrence are a winning combination.
Anywhere But Here — Mother/Daughter Madness with heart.
Terms Of Endearment — One of the saddest/best movies of all time!
How are you planning to spend Blizzard 2016 as winter storm Jonas rages on? Tweet us @OMGNewsDaily or leave a comment below.