Blac Chyna is reportedly furious with her future mother-in-law, Kris Jenner, for allegedly leaking her pregnancy news to the world before she was ready to make the announcement.
Blac Chyna Thinks Kris Jenner Leaked Pregnancy News
According to Hollywood Life, fans went crazy when TMZ broke the news that Blac Chyna and Rob Kardashian were expecting a baby together. However, the baby bombshell was upsetting to Chyna, who was angry over the big news leak, and she's blaming Rob's mom, Kris Jenner, for letting the news slip.
"Chyna thinks that Kris leaked it to them, and she is furious," an insider claims. However, up to this point, Jenner has seemingly been the Kardashian family member that has most supported Rob and Chyna's relationship, even helping them buy a house.
"Kris knew Rob & Blac wanted to start a family together and that is why she helped Rob buy a new home a few months ago," a source revealed. "Kris wanted a safe place for her future grandchild to be raised when the time comes."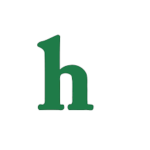 Rob Kardashian & Blac Chyna Are Bringing The Drama
So far, Rob Kardashian and Blac Chyna's relationship hasn't been touched on much during "Keeping Up With The Kardashians." However, what has been revealed on the reality show is that the Kardashian/Jenner girls are not happy about Rob's choice in girlfriend, especially since Chyna is the mother of Kylie Jenner's boyfriend Tyga's son, and has continued to bash the family on social media.
It looks like Blac Chyna is bringing even more drama to the Kardashian family, who already has enough drama in their lives.
Do you think Kris Jenner leaked Blac Chyna and Rob Kardashian's baby news? Tweet us @OMGNewsDaily or leave a comment below.