"The Big Bang Theory" is officially back for Season 10, and in the premiere episode family drama took center stage. Season 10 picked up where Season 9 ended on the night before Penny and Leonard's second wedding. Sheldon was worried that his mother and Leonard's father were being intimate. "What if we become brothers?" he asks Leonard through the wall that separates their bedrooms.
'The Big Bang Theory' Recap: Season 10, Episode 1 | 'The Conjugal Conjecture'
The next day is the wedding day, and things are tense for sure. Leonard's mother, Beverly, doesn't want to be around Leonard's father, Alfred, especially now that she thinks he's been hooking up with Sheldon's mother, Mary, whom she referred to as a Bible-thumping bumpkin. However, the trio convince her to stay for the ceremony, which was basically thrown to make her happy.
READ: 'The Big Bang Theory' Spoilers: What To Expect In Season 10
Penny heads off to pick up her family, and "Big Bang Theory" fans finally get to meet her mother and brother, played by Katy Sagal and Jack McBrayer. Penny's mother is nervous, and doesn't like the fact that everyone knows about her son's past with drugs and prison. However, Penny and her dad try to lighten the mood.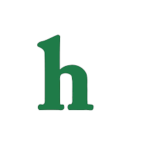 Penny and Leonard Get Married Again
Meanwhile, Howard is terrified about the government trying to track him down. When a military man comes to his door, Raj lies and says he isn't home, which leads to an even bigger freak out by the two. Howard is scared that the government will take his invention and give him no credit or money for it. A meeting is set up, and everyone heads to the wedding.
READ: 'Big Bang Theory' Lawsuit Erupts Over 'Soft Kitty' Lyrics
Although there is a lot of tension between the wedding guests, Bernadette keeps tempers down with her unique way of controlling a crowd. She marries Penny and Leonard for a second time as Leonard's parents share a nice moment together. Sheldon also speaks out about how much Leonard and Penny mean to him on their special day. The families part in basically the same way they came together, but with a little less tension between them.
What did you think about the "Big Bang Theory" Season 10 premiere? Tweet us @OMGNewsDaily or leave a comment below.