"The Big Bang Theory" has its first official baby on the way. It was announced on Thursday night during the show's Valentine's Day episode that one of the couples are about to become parents, and fans are so excited!
'Big Bang Theory' Baby On The Way!
That's right, after nine long seasons, "The Big Bang Theory" is finally adding a baby to the mix. During the show's latest episode the couples were celebrating Valentine's Day.
Penny and Leonard decided to celebrate by going to dinner at a fancy place, but were told they'd have to wait an hour for a table. When the host refuses their money and flirtation attempts, even calling Penny "ma'am" the pair decide to prove to themselves that they're still young and fun.
Raj decides to break up with Emily so that he can ask out Claire, the girl he met at the comic book store. Unfortunately, Claire has recently gotten back together with her old boyfriend.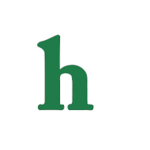 Valentine's Day Gone Wrong For 'Big Bang Theory' Couples
Sheldon and Amy stage a live version of their internet show "Fun With Flags," but get interrupted by Raj, who is heartbroken after splitting with Emily and being rejected by Claire.
Howard and Bernadette had the most interesting one as they decide to use the hot tub on Valentine's Day and found a rabbit floating in it and begin to care for the animal. While doing so, Howard gets bitten and freaks out about getting rabies, demanding to go to the emergency room. Bernadette then tells the rabbit that she'll have to find another time to tell her husband she's pregnant!
Finally, a "Big Bang Theory" baby is coming and we couldn't be more excited, we can't wait to see the moment Howard and the rest of the gang finds out!
What are your thoughts on the upcoming "Big Bang Theory" baby? Tweet us @OMGNewsDaily or leave a comment below.