2016 was a great year for television!
2016 was a fantastic year for television, and many shows did not disappoint as fans gathered around their TV sets to watch their favorite characters fight monsters, fly on with dragons, fall in love, commit crimes, and more. We're breaking down our picks for the year's best TV shows, and we hope you'll agree. WARNING: There will be spoilers below if you aren't up to date on the shows!
10. Animal Kingdom on TNT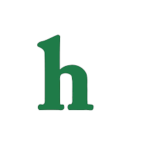 This TNT series was a bit of a sleeper. It has been renewed for a second season which will air in 2017, but fans who love good looking actors, complex characters, drama, and crime should jump on this bandwagon right now. The episodes are fun to watch, full of conflict, and will leave you wondering what is going to happen next.
9. Gilmore Girls: A Year In The Life on Netflix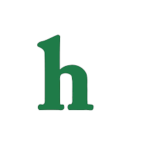 Gilmore Girls officially returned for a revival on Netflix in 2016, and fans could not have been more excited. Most of us spent Thanksgiving weekend binge watching the 4 part series, and were left with a mega-huge cliffhanger, and we are praying will be resolved with more episodes!
8. How To Get Away With Murder on ABC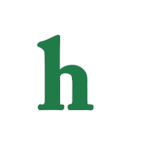 The Keating Five are always fun to watch, and in 2016 that was no exception. In fact, the winter finale may have been the most stunning of all the episodes to date. It was revealed that not only was Laurel pregnant, seemingly with Wes' baby, but that Wes had died in a fire at Analise's house. How can the show go on without it's central character? 2017 will bring the answers that fans are looking for.
7. Bates Motel on A&E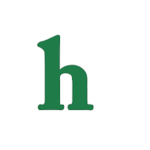 If you've been watching Bates from the beginning then you know the twisted web that the show has weaved for fans to become tangled up in. Norman Bates and his mother, Norma Bates, are always full of surprises. However, in 2016 the show delivered the most shocking moments of all. Not only did Norman kill his mother, the graphic scenes following her death were jaw-dropping. With only one more season of the A&E thriller left, it's safe to say that Bates Motel is setting up for one hell of a series finale in 2017.
6. Outlander on Starz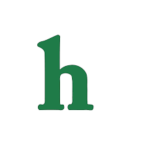 Season 2 of Outlander was all over the place. Claire and Jamie traveled to France and back to Scotland, along the way enduring some of the most heartbreaking moments fans have ever seen. The season showed the breakdown of their marriage, Jamie's struggle to try to get power over the Jacobite cause, set up for the Battle of Culloden, the couple's baby dying, and Claire having sex with another man. However, the season finale may have been the most tear-jerking. As Jamie is getting ready to go fight, and die, alongside his men, he forces Claire to go back through the stones. In the future, Claire is now 20 years old, and returns to Scotland only to have all the memories of her time with Jamie come flooding back, not to mention the couple's daughter, Brianna, find out the truth about her paternity.
5. The People v. O.J. Simpson on FX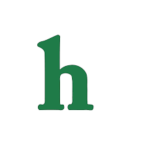 This FX drama was obviously based on a true story, and dove deep into the lives of the trial's main players. Sarah Paulson, who portrayed Marcia Clark, was fantastic in the show, and the series stirred up old issues and debates about the murders, and race issues that were happening in the U.S. during that time.
4. The Walking Dead on AMC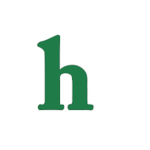 Although Season 7 of The Walking Dead has been met with mixed reviews, the last half of Season 6 was certainly interesting. The show fake killed the character of Glenn, revealed that Maggie was pregnant, put Abraham and Sasha in a romantic relationship, introduced the Saviors and their leader Negan. Meanwhile, Season 7 has seen the most gruesome and brutal deaths of two beloved characters, Glenn and Abraham, while setting up some big things to come after the mid-season finale. It looks like the show is about to really pick up the pace in 2017.
3. This Is Us on NBC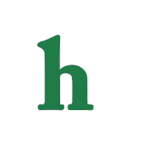 This breakout new show has everyone talking. It all started when the trailer for the series was watched by millions online, and the show has continued to reveal stunning twists and turns along the way. Spanning many decades, this family unit has been through a lot, and the winter finale was not without drama as well. If you haven't seen this show, catch up before new episodes begin airing in January. You won't be sorry!
2. Stranger Things on Netflix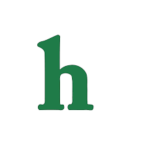 Netflix nailed it with this original series. Stranger Things became the talk of the town online as fans binged on the sci-fi thriller set in the 80s, with the perfect amount of nostalgia. Season 2 is in the works, and fans are already searching for any information about what's to come.
1. Game of Thrones on HBO
Let's face it, Game of Thrones is amazing, and every episode is amazing. If you haven't watched the show yet, what are you waiting for? Seriously? With only two seasons left, GoT set up some seriously crazy storylines last season. Not to mention delivered some shocking moments and epic battles, which makes it number on on our list!
What are your thoughts on our list of 2016's best TV shows? What's on your list? Tweet us @OMGNewsDaily or leave a comment below.
[supsystic-slider id=1 ]