"Bates Motel" fans were in complete shock after the final two episodes of Season 4 aired on A&E. The shocking finale and surprising death had all of our jaws dropped as we watched Norman Bates descent into his mental illness even further. [Warning: Spoilers below!]
'Bates Motel' Spoilers: Season 5 To Go Full 'Psycho'
If you haven't seen the "Bates Motel" Season 4 finale yet, turn back now, because you'll be in for a shock. As many viewers know, it appeared that Norma Bates was dead in the season's penultimate episode, and in the finale we found out that Norma was absolutely, 100 percent dead.
Norman has officially killed his mother, Norma. Of course, Norma's death isn't a surprise to fans who have seen the movie "Psycho," but killing her off in Season 4 was the shocker. It has been confirmed that Season 5 of "Bates Motel" will be its last, and without Norma alive it should be a very interesting ride for Norman.
Perhaps the most shocking part of the finale was that Norman refused to believe that his mother was gone for good, even though he attended her funeral and buried her. Norman was so determined to have his mother back in his life that he actually dug up her body and took it home with him, hoping to bring her back in his mind, which he did in the episode's finale scene.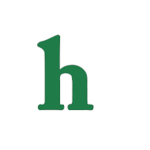 'Bates Motel' Season 4 Finale Was The Best Episode Of The Series
It appears that "Bates Motel" is nearly caught up with "Psycho," and that Norman is living inside the walls of his own mind, not in the reality of his situation. Season 5 will see Norman dive even deeper into his mental illness, as well as have to deal with his mother's rotting corpse hanging around his house. This could also mean that Norman will be running the motel by himself, and dressing up as his mother, complete with wig?, in the near future!
There is also the pesky little problem of Norman's brother Dylan. Will he ever find out that Norma is dead, and what about Sheriff Romero. We know from the movie that Norman isn't charged and jailed with his mother's death, so what will become of Alex? We can't wait to find out when "Bates Motel" returns for its final season in 2017.
What did you think about the crazy "Bates Motel" Season 4 finale? Tweet us @OMGNewsDaily or leave a comment below.