"Bates Motel" ended this week's episode with a crazy, and shocking, twist. While fans have been waiting for this moment for years, it was still stunning to actually see Norman seemingly kill his mother, Norma.
'Bates Motel' Spoilers: Is Norma Really Dead?
That's right, it looks like "Bates Motel" finally went there. In Monday's all new episode, which happens to be the final episode before the Season 4 finale, Norman Bates actually killed his mother, Norma…at least we think he did.
The dark and twisty episode started off with Norma and Alex disagreeing over Norman's return home. Alex all but begged his wife to put Norman back in to Pineview where he could get the help he so obviously needs. However, Norma, having blinders on when it comes to her youngest son, refused to do so.
Alex and Dylan both tried to get through to Norma, and when they couldn't do it, all hell broke loose. "Bates Motel" fans watched as Norman comforted his mother after she realized her marriage to Alex couldn't work, and lull her into peaceful dreams.
Once she was asleep, Norman turned the up the faulty water heater, closed all of the vents in the house and basically poisoned his mother in a murder/suicide attempt.
"Bates Motel" played with our emotions as a creepy version of "Mr. Sandman" played in the background as Norman and Norma drifted off toward oblivion. However, Alex, obviously wanted to set things right with Norma, came to the house just in time to save one of the unconscious Bates. Norman woke himself up coughing to see Alex giving Norma CPR, only to break down because he knew she was gone.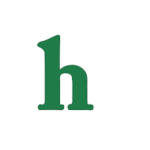 Norman Finally Kills His Mother On 'Bates Motel'
That's right, Norman officially killed off his mother, and now he'll have to live with himself. While it isn't officially official, the "Bates Motel" Season 4 finale next week should answer all the questions that this episode left open, and it will be a crazy ride.
"Bates Motel" showrunner, Carlton Cuse, reveals that it was always the plan to make this move to kill Norma in Season 4, because Season 5, being the last season, has a very distinct sequence of events that lead up to where the movie, "Psycho" begins.
"We had a very specific plan for what season 5 was and what Norman would be like in season 5 and what would be going on, so we wanted to deal with the issue of Norma at the end of season 4 as a way to set the stage for the final season of the show. Vera will very much be a part of the show in season 5 but it's going to be a distinct, evolved version of the show. The funny thing about Bates Motel is that it's ostensibly a show about a kid who becomes a serial killer, but in our minds, it's really a tragic love story about two people who you kind of are hoping against hope can summount the odds and be together. It's like Titanic: you know the ship goes down but when you're watching Leo and Kate, you're hoping that somehow they make it."
While "Bates Motel" fans knew the day would come when Norman would kill Norma, having it happen in Season 4, and not even in the season finale was a shocking move that many viewers did not see coming. Kudos to the writers for surprising us when we all knew it was coming!
What are your thoughts on Norman seemingly killing his mother Norma on "Bates Motel?" Tweet us @OMGNewsDaily or leave a comment below.