"Are You The One" is MTV's addictive reality TV show where 20 people live in a house and try to find their "perfect match." Yes, it sounds ridiculous, but it sucks you in! After this week's match up ceremony, in which the group yet again got their classic four beams of light, the good people over at National Ave have worked their magic and figured out everyone's perfect match. (WARNING: Spoiler Alert!)
'Are You The One' Perfect Matches Revealed!
According to the report, using what "Are You The One" fans have already seen on the show, and the matches that have already been confirmed, fans can easily figure out who the perfect matches in the house are, and some are pretty surprising. Below is the list of matches that the site claims will be revealed by the end of the season.
As "Are You The One" viewers already know, thanks to the trusty Truth Booth, Mikala and Cameron along with Alyssa and Sam are absolutely, 100 percent perfect matches, and adorable to beat all!
As for the rest of the group, they're have a bit of trouble finding "the one." Camille, who has been mostly interested in Asaf, is a perfect match with Tyler, who hasn't seemed to be getting much action his way so far this season. Emma, who's been pining over John for much of the season is actually Prosper's match.
"Are You The One" fan favorite, Kaylen, who spend the better part of her time in the house totally in love with Gio, ends up being Asaf's match, and was also right about Gio and Francesca being a perfect match as well. (Remember when she said she knew they were a match because they were a boy and girl that needed to grow up together?!)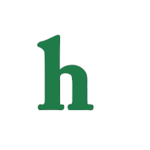 Will Your Favorite Couples End Up Together?
Julia, who seems to have been the hottest item in the house this season, causing issues with John, Gio, and Stephen, ends up being Cam's perfect match. (Sorry, Victoria!) However, Victoria is matched with John, which could be a good or a bad thing. We don't know since she's usually so quiet and emotionless.
Nicole, who has been harboring a mad crush on Prosper, will see that Stephen is her perfect match, and Tori and Morgan are on the right track as they are a match as well.
The group only has three more match up ceremonies to figure this all out, and if fans who only watch the show can do it, then there is no reason that the group can't stay sober for a night and sit down to put their hands together and use the simple power of deduction….right? We'll see!
What are your thoughts on the "Are You The One" perfect matches? Tweet us @OMGNewsDaily or leave a comment below.