Anne Hathaway has decided to take matters in to her own hands. While spending time at the beach in a bikini, the pregnant Oscar winning actress noticed she was being photographed by the paparazzi.
Anne Hathaway Baby Bump Photo Thwarts Paparazzi
According to Us Weekly, Anne Hathaway knew the bikini baby bump photos would soon be online and selling to publications, so the actress posted her own bare baby bump photo to her Instagram account, thwarting the paparazzi.
"So, posting a bikini pic is a little out of character for me, but just now while I was at the beach I noticed I was being photographed. I figure if this kind of photo is going to be out in the world it should at least be an image that makes me happy (and be one that was taken with my consent. And with a filter :)"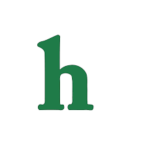 Anne Wants A Big Family!
Anne Hathaway then wished all of her Instagram followers a happy and blessed 2016, which will be a big year for her and her husband Adam Shulman as they prepare to welcome their first child together.
In the past Anne has revealed that she'd like to have a big family by mixing biological children with adopted children, so we may see a lot more children from Hathaway and her hubby in the future.
What are your thoughts on Anne Hathaway's bikini baby bump photo? Tweet us @OMGNewsDaily or leave a comment below.