"American Horror Story" fans have one big question about Season 6. Where is the heck is Evan Peters? Fans keep seeing his name in the credits, but we've yet to lay eyes on the hunky actor, or have we?
'American Horror Story' Season 6 Spoilers: Where Is Evan Peters?
According to MTV, there are a couple of new theories about what character Evan Peters may be playing during "American Horror Story" Season 6, which has been dubbed "Roanoke." The most popular theory seems to be that Evans is actually the man under the pig head.
That's right, Evan Peters might actually be the Pig Man. So far fans have only gotten a quick glimpse of the man who wheres the pig head, but it could easily be Peters under that mask. Meanwhile, fans are wondering if Roanoke's Pig Man is connected to Season 1's Murder House, and that now classic "Piggy Man" scene with actor Eric Stonestreet.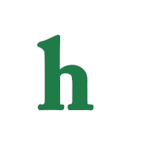 Is 'Roanoke' Connected To 'Murder House?
However, "American Horror Story" fans are also wondering if Evan Peters may actually be the real-life (TV) version of the dramatized police officer from Episode 2. Back in August, Evan made headlines when he dyed his hair red. Fans believed it may be for his "AHS" role. In the second episode of the season a police office on duty to protect Matt and Shelby was seen in the dramatization. The man had red hair, possibly linking Peters to the police officer.
There are still so many unanswered questions about "American Horror Story: Roanoke," and fans can only get those questions answered if the continue to watch the story unfold Wednesday nights at 10 p.m. on FX.
What are your thoughts on Evan Peters' possible "American Horror Story: Roanoke" character? Tweet us @OMGNewsDaily or leave a comment below.