"American Horror Story: Roanoke" is headed into the season finale with a lot of questions still unanswered.
"American Horror Story: Roanoke" is set to wrap up on Wednesday night, and many fans are still so confused about what the hell is happening. Spoilers for the Season 6 finale have revealed that all our questions will be answered, and that one very special character will be making an appearance.
According to News Everyday, Sarah Paulson's character, Audrey Tindell may have been shot and killed by the police at the end of last week's episode, but that doesn't mean that Paulson will be absent from the finale. In fact, Sarah is set to reprise her favorite "American Horror Story" character, Lana Winters, from "Asylum."  Of course, this isn't the first time we've seen a character from another season reappear, and it won't be the last. Ryan Murphy has confirmed that he's planning to do a crossover season between Murder House and Coven, and old faces will be back!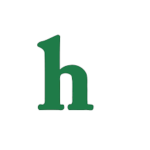 'American Horror Story' Season 6 finale to finally answer our questions?
Lana Winters will return to interview Roanoke's lone survivor, Lee Harris, during a televised encounter titled, "The Lana Winters Special." The special will detail the months after Lee was named the only living member of the "Return To Roanoke" cast. Lee's trial details will be revealed, although it's unclear if she'll be on trial for murdering Monet or her husband, Mason.
Does this mean that Lee will finally tell all about what happened at the Roanoke house, or will "American Horror Story" fans find that she'll play innocent in the entire ordeal? It certainly seems like Lee may have gotten away with murder since she doesn't look like she's just been transported from prison for the interview. In addition, what happened with Lee's daughter, Flora? What is she doing now? Fans are fully expecting some big twist ending, and can't wait to see Lana Winters return for the Season 6 finale.
What are your thoughts on the latest "American Horror Story" Season 6 finale spoilers? What do you want to see happen? Tweet us @OMGNewsDaily or leave a comment below.