'American Horror Story' Spoilers: Can We Get To The Twist Already?
"American Horror Story" fans have been scratching their heads for all of Season 6 trying to figure out what the hell is going on, and what the promised big twist will be in this week's sixth episode. While no one has seemingly cracked the code for sure, there are a number of interesting theories floating around the internet, and the most recent could prove to be correct.
murder house wasn't my fave but American Horror Story will never pull off a bigger plot twist than violet being dead for 4 episodes.

— shelb. (@shelby_givens3) March 27, 2016

According to FX News Call, The big "American Horror Story" Season 6 twist may involve the character of Shelby and Lady's Gaga's mysterious witch character, Scathach. The latest theory reveals that the real-life Shelby may actually be possessed by Scathach, and that she's been living as Shelby in her body ever since the group left the Roanoke house.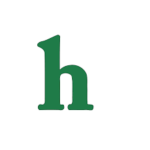 'AHS' Theories Run Wild Online
While there is no evidence to suggest this, it is only one of the most recent "American Horror Story" theories to hit the internet. Other theories include that Shelby, Matt, and Lee are actually all dead and telling their story as ghosts. Another theory claims that the characters are dead and stuck in purgatory for eternity, and that all the characters throughout the entire series are also dead and in purgatory. That theory would shockingly change the entire series forever.
So the actors playing Shelby, Matt, & Lee in the flashback look older than the ones telling the story. Is this a twist? #AmericanHorrorStory

— Janneth (@JanMarie119) September 15, 2016
Whatever the big "American Horror Story" Season 6, Episode 6 twist is, actress Sarah Paulson says that fans are going to "go nuts" after it's revealed. "I know something and I can't tell you. I have to tease you like that because you're going to go 'What?!' It's not necessarily connected, but something's happening. Something's happening that people are going to go nuts for. They're going to go nutty bobo nut town," Paulson recently revealed.
What are your thoughts on the possible "American Horror Story" Season 6 spoilers and twist theories? What do you think will happen in this week's episode? Tweet us @OMGNewsDaily or leave a comment below.