Lady Gaga's 'American Horror Story' Character Is The Original Supreme Witch
"American Horror Story" Season 6 just got more interesting. In addition to all of the news about this season's crazy twist, which happens in this week's episode, another bombshell has been dropped about Lady Gaga's character. According to MTV, "AHS" creator, Ryan Murphy, recently revealed that Lady Gaga's Season 6 character, a druid witch named Scathhach, is actually the very first supreme. "I knew that this character was important to the mythology of the show, and I really wanted her to play that character," Murphy said.
OMG. LADY GAGA IS THE OG SUPREME. I'M SCREAMING.

— Brittany McKennedy (@SaxySunDevil) October 19, 2016
This directly ties the character to Season 3's Coven, which Murphy says he plans to revisit in a future season.  "We're going to do a return to the "Coven" season in some capacity," Murphy told The Huffington Post. "So that character will be further explored then."
I love Lady Gaga in American Horror Story

— Emerald (@Ehrundee) October 19, 2016

Meanwhile, "American Horror Story" fans are already gearing up for Season 7, which will not be the return to "Coven" that Murphy teased. Instead, Ryan says he's planning to explore the histories and mythologies behind certain "Freak Show" characters.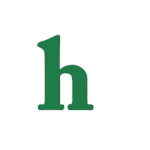 New 'AHS' Season 7 Details Revealed
Ryan Murphy also revealed that Season 7 of "American Horror Story" will not be a secret like Season 6 was. In fact, Murphy promised fans that they would have details about next season sometime in the spring, which will save a lot of fans from racking their brains trying to figure out the theme of next year's episodes.
Lady Gaga is Shachath, the OG supreme. Frances Conroy played Shachath, the angel of death in S2… @AHSFX

— Kevyn ☁ (@vynnzilla) October 19, 2016

As previously reported by Hollywood News Daily, "American Horror Story" Season 6 is about to deliver a shocking twist that will change everything in Wednesday night's episode. Check back with us for all the latest on the new "AHS" developments.
What are your thoughts on the latest "American Horror Story" spoilers and news? Tweet us @OMGNewsDaily or leave a comment below.