"American Horror Story" Season 6 is still so confusing, right?
"American Horror Story" Season 6 is more than half way through the season and fans still don't have any idea what's actually happening. While the first half of the season we watched the faux docu-series, "My Roanoke Nightmare," now we're getting into a reality show with all the players called "Return To Roanoke: 3 Days In Hell," and there will be only one survivor!
That's right, during last week's sixth episode, fans were let in on a little secret. Everyone is going to die! Well, expect for one person. While we don't yet know who that one person is, there are good odds that it may either be Shelby or Matt.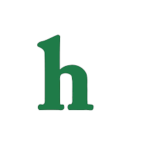 What is really happening in Roanoke?
"American Horror Story" creator, Ryan Murphy recently revealed that you can't trust the original three, Shelby, Matt, and Lee. Are they lying about what really happened to them in the Roanoke house? Many fans think that at least one of them is shady AF, but there may be a good reason for that.
A new theory has surfaced that one, or more, of them could actually be possessed by a ghost from the house. So, after all of this time they've had another spirit living in their body. If that's the case, the person who is possessed could be the last man, or woman, standing when "American Horror Story" Season 6 is all said and done. Sadly, we already know that Evan Peters character wont' be that person because he's already been killed off! However, we're hoping we'll see more of him as a ghost as the final four episodes air on FX.
What are your thoughts on the latest "American Horror Story" Season 6 spoilers? Do you think someone's lying? Tweet us @OMGNewsDaily or leave a comment below.