The "American Horror Story" Season 6 premiere aired on Wednesday night, and fans are still reeling. The new season, which has been revealed to be a documentary style series called "My Roanoke Nightmare" gave fans a look into what lies ahead.
'American Horror Story' Season 6 Recap: 'My Roanoke Nightmare'
Main characters Shelby and Matt, played by Lily Rabe and Andre Holland, are telling the story of how they fled from L.A. after a random gang attacked changed their lives. The two moved to rural North Carolina and bought a huge, creepy, farm house.
During the "American Horror Story" documentary, "My Roanoke Nightmare," re-enactments of the events are played out with actors Sarah Paulson and Cuba Gooding Jr. taking over the roles of Shelby and Matt. The couple soon learn that country life is much different than city life. Shelby is scared and often alone as Matt travels for work. When she starts seeing teeth fall from the sky, and someone tries to drown her in the hot tub, Matt calls his sister, Lee, in to help.
READ: 'American Horror Story's Craziest Moments So Far!
Lee, who is played by Adina Porter in the documentary and Angela Bassett in the re-enactments, is a former cop who was fired from the force after dealing with a prescription pill addiction. Lee soon finds that Shelby has been telling the truth about the strange occurrences. The sister-in-laws are locked in the creepy basement of the house and forced to watch a freaky video tape taken in the woods. When they are let out of the basement, they return upstairs to find stick figures hanging from the ceilings in the house.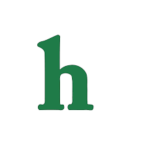 'American Horror Story' Premiere: Character and Theme Confusion
When Matt arrives home he's told what has happened. Shelby wants to leave the house, but Matt wants to stay, thinking that the happenings are all because of the hillbillies natives who wanted the house for their own, and are now trying to scare the new residents out of town. Shelby gets frustrated and flees the house. As she drives down the dark country road, Matt is calling her. When Shelby looks down to answer her phone she hits a women and stops immediately.
Shelby sees the women get up and walk into the woods. Shelby then follows after her searching to find the women and make sure she's okay. As she gets deeper and deeper into the woods she realizes she's lost and that something is very wrong. Suddenly, the woman, played by Kathy Bates, is seen along with a gang of other creepy, pitch fork and torch, carrying people. The stick figures can be seen all round the woods as well.
READ: Huge Twist Coming In 'American Horror Story' Season 6?
That is where "Chapter 1" of "American Horror Story" Season 6 "My Roanoke Nightmare" ends. Many of the confirmed cast members such as Evan Peters haven't been seen yet, and fans are still a bit confused by the theme and the new way of telling the story. However, the different layout has fans talking and wanting to come back for more next week.
What are your thoughts on "American Horror Story" Season 6 "My Roanoke Nightmare?" Tweet us @OMGNewsDaily or leave a comment below.