"American Horror Story" Season 6 has officially kicked off with "My Roanoke Nightmare." (See the full recap here!) While fans were so excited to have the creepy FX series back, they may have missed a few hidden gems during the hour long premiere.
'American Horror Story' Season 6 Premiere: 4 Things You Probably Missed During The Episode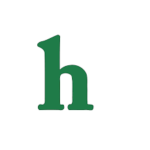 Chaz Bono: Did you see him? Chaz Bono appeared early on in the episode as one of the hillbilly men who wanted to buy the huge farmhouse that main characters Shelby and Matt eventually won in auction. Chaz was wearing a white tank top complete with scruffy beard and a creepy look on his face!
There had been rumors that Chaz would join the "American Horror Story" cast, but the character was obviously kept a secret, much like Season 6's theme. There is no word on whether or not Bono will be back in future episodes, but it does seem likely that fans will see him again in the future.
READ: American Horror Story's Craziest Moments So Far!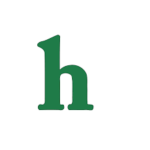 O.J. Simpson reference: Cuba Gooding Jr. joined the "American Horror Story" cast hot off his success in Ryan Murphy's other series, "American Crime Story." Gooding reunited with co-star Sarah Paulson to play the re-enactment character of Matt. (This is explained in the recap if you don't know what we're talking about!)
In a scene toward the end of the Season 6 premiere, Cuba's character, Matt, is sitting in a hotel room. On the TV screen his appears to be watching the famous O.J. Simpson White Bronco car chase. Gooding looks at the TV, smiles and shakes his head before finding out that his wife seems to be in great danger.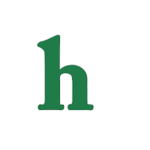 Throwback to Previous Seasons: While "American Horror Story" Season 6 is obviously connected to Season 1's "Murder House" with the theme of Roanoke, which was mentioned during the freshmen season, the connection may go further than we though. During a scene where Sarah Paulson and Angela Bassett are locked in the basement they women are forced to watch a scary video tape. In the tape a creature is seen in the woods with what appears to be the body of a man and the head of a pig. Remember, Pig Man from Season 1?
Fans who watched "Coven" also know that there were many times when creatures were seen with the body of men and the head of a bull. In fact, these creatures were directly linked to Kathy Bates' character in the third season of the series. Could the same magic be in play during "My Roanoke Nightmare?"
READ: Huge Twist Coming In American Horror Story Season 6?
Lady Gaga Didn't Appear, Or Did She?: While fans were disappointed that there was no Lady Gaga sighting in the "American Horror Story" Season 6 premiere, it does seem that she was in the debut episode. During the preview for Season 6, which was released after the premiere aired, Gaga can be seen, but looks nothing like herself.
In a scene that features Kathy Bates, Gaga is clearly seen behind the actress while in character. We have no idea what kind of character Gaga is playing this season, but she looks completely different than we're used to seeing her, and much scarier than she did in Season 5's "Hotel."
Did you catch any of these little things during the "American Horror Story" Season 6 premiere? Tweet us @OMGNewsDaily or leave a comment below.