There is an "All That" reunion coming to Nickelodeon's "The Splat." The network recently announced a reunion of cast members, but gave very little details. While some fans are stoked for a piece of their childhood to return, they may be disappointed in the event.
'All That' Reunion Happening On Nickelodeon
According to TMZ, Nickelodeon's "All That" reunion won't be all it's cracked up to be. Some fans believed that the cast would actually be acting out some of their most famous characters in new skits, but that isn't the plan, at least for now.
That's right, there will be no new "Good Burger," "Pizza Face," "Baggin' Saggin' Barry," or other famous and beloved sketches on the "All That" reunion, which is set for April. In fact, the plan is for members of the cast to just be present during a marathon of the show and give short interviews and memories of their time on the series in between commercial breaks.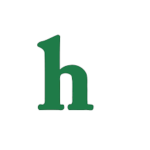 No New Sketches During 'All That' Reunion Special
While it will be great to see the "All That" cast again, and watch a marathon of the hit 90's sketch show, fans were likely wanting more out of the now adult comedians. What we can expect, however, is a Keenan and Kel reunion as they'll both be there as well as their former co-stars Lori Beth Denberg, Danny Tamberelli, and Josh Server. (No, Amanda Bynes won't be there!)
According to Danny Tamberelli, there is still hope for a REAL "All That" reunion with all new sketches, and since Kel Mitchell currently has a new Nickelodeon show and many of the other cast members still do sketch comedy, ( Keenan Thompson is on 'Saturday Night Live.) that there could be a real chance at some new "All That." Let's keep our fingers crossed, 90's kids!
What are your thoughts on the upcoming "All That" reunion, will you watch? Tweet us @OMGNewsDaily or leave a comment below.