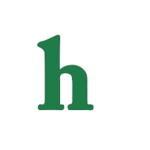 Is Zayn Malik quitting One Direction? Sources reveal that the teen idol has had enough of the constant craziness surrounding his life due to his huge celebrity fan following and tabloid presence.
Zayn Malik Quitting One Direction For Good?
As previously reported by Hollywood News Daily, it was announced last week that Zayn Malik was quitting the One Direction tour for awhile due to stress and the fact that he needed some time off after photos surfaced of him showing serious PDA with a woman who wasn't his fiance Perrie Edwards.
People Magazine reports that Malik shocked fans by leaving the tour, and that he needs a break to go home and be with his family, and perhaps get his thoughts in order.
Zayn Needs a Break
"Zayn is exhausted and just needs a break," a source told the magazine. "Out of every one of the boys, he's the one who struggles dealing with being in the spotlight the most. He can't cope with the level of scrutiny he gets put under. He's just 22."
Sources claim that the cheating allegations are really what pushed Zayn over the edge. "It all stems from photos of him with a fan which caused huge problems with his girlfriend, Perrie. The media accused him of cheating and he exploded over it. He's had enough of the constant craziness."
After the photos surfaced, Zayn took to his Twitter account to clear up any confusion. "I love a girl named Perrie Edwards and there's a lot of jealous f—s in this world I'm sorry for what it looks like," he wrote on Wednesday after the cheating reports.
Meanwhile, sources tell the Daily Star that Zayn wants out for good, and that he's even considering legal action to get out of the group. "At the moment he's convinced he wants out. He is finding it all too much and wants to quit the group."
"His legal team is seeing what the situation is. There is a strong chance he will have to fulfil his commitments and he might change his mind once he's had time away from the spotlight," the source added. "But as it stands he's not keen to continue."
What are your thoughts on Zayne Malik quitting One Direction during their tour? Do you think he'll return? Tweet us @OMGNewsDaily or leave a comment below.