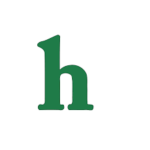 Zayn Malik has suddenly left the One Direction tour. Zayn is currently on his way back to England after making the quick decision to quit the bands world tour. A spokesperson for One Direction has confirmed Zayn Malik's exit from the tour stating, "Zayn has signed off with stress and is flying back to the UK to recuperate. The band wish him well and will continue with their performances in Manila and Jakarta."
1D member leaves the band
As you can imagine Zayn Malik's quick exit has left a lot of unanswered questions, but many of the boy bander's fans are showing their support today with a world trending topic, #HaveAGoodRestZayn. Louis Tomlinson, Niall Horan, Liam Payne and Harry Styles are in full support of Zayn's break from the tour, but none of the 1D members have commented on the matter in any form.
Zayn Malik quits One Direction tour
At this time it is not known whether Zayn Malik plans to return to the One Direction tour at a later date or not.There has been a number of news reports concerning Malik over the past few days. On Wednesday that he was being unfaithful to his fiancee Perry Edwards. Malik took to Twitter to put the latest rumors to rest tweeting, "I'm 22 years old… I love a girl named Perrie Edwards. And there's a lot of jealous f*cks in this world I'm sorry for what it looks like x."
Zayn Malik's has had a rough time over the past few months,leaving many to question Malik's future with One Direction This is not the first time Zayn has been MIA from the group's tour. Malik also left a concert in Perth only last month revealing that he felt to sick to perform.
Then there was the Today Show segment where Zayn Malik was also memorably absent from the band's performance in Orlando last November. Malik's absence was harshly questioned by Matt Lauer who, bluntly questioned the rest of One Direction band members asking if Zayn's absence was due to the substance abuse rumors whirling about.
There appears to be growing speculation over Zayn Malik's recent behaviors. This story is still developing so check back to HND for all the latest updates on Zayn Malik and One Direction.