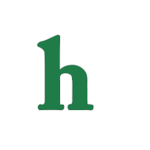 Tiger Woods cheated again? The famous golfer allegedly cheated on his longtime girlfriend Lindsey Vonn causing the two to split, the Inquisitr reports.
Tiger Woods Cheated on Lindsey Vonn?
Tiger Woods reportedly came clean about his cheating ways during a couples therapy session with Lindsey Vonn and the professional skier was none too happy about her man's infidelity. "She didn't walk out of the session, but she walked out on him," a source revealed.
The Daily Mail reports that Woods' sex addiction may have played a big part in his second cheating scandal. "Yes, Tiger cheated again. But it wasn't with anyone special. He really wanted Lindsey to be the one. But he blew it again. He can't help himself. He's got an addiction. He relapsed. He had a relapse in the sex department. Lindsey found out about women again. Always while he's on the road. Just like when he was with Elin."
Tiger's Career Caused 'Sex Relapse?'
Sources also claim that Tiger's declining career may have caused him to "relapse" in his struggle with sex addiction. "He withdrew from Farmer's. You have to understand, while it's not right, it's not really wrong either. Tiger isn't married. He doesn't really drink or do drugs. So what else does he have when he can't afford to lose again? He allowed to find some relief. Most men would drink over such losses. Tiger has sex over it. Usually with local hookers whom he pays exorbitant amounts to, probably so they will want repeat business and won't tell."
Last week, Lindsey Vonn announced on Facebook that she and Tiger Woods had split, that the break up was mutual, and blamed the athletes hectic schedules as the reason for their decision to end the relationship, but was she just trying to protect him from the media?
What are your thoughts on the reports that Tiger Woods cheated on Lindsey Vonn? Tweet us @OMGNewsDaily.