Whoopi Goldberg rushed to her brother Clyde K. Johnson's bedside to saying goodbye to her 65-year-old brother who sadly passed away on Monday from a brain aneurysm.
View star mourns loss of her brother
Whoopi Goldberg was noticeably absent from "The View" on Tuesday as she mourns the loss of her only sibling.Whoopi often speaks about her family on the show and has revealed that she and her brother are extremely close.Clyde and Whoopi spent lot of time together as Clyde served as the comedienne's driver for years.
Whoopi Goldberg loses sibling to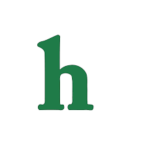 This is the second close family death that the "Sister Act" star has experienced in the past five years. Whoopi Goldberg, who also lost her mother Emma Johnson after a stroke in 2010. Goldberg also revealed that she and Clyde were raised by their single mother Emma Johnson, née Harris, on a housing estate in New York City. Emma took on a range of jobs such as nursing and teaching to make ends meet for her family.
"My brother and I were very, very lucky to have her in our lives, and so, I'm not sad because she had a great time," she said on The View. "I think I'm just sad sometimes because I think, 'Who will love me the way that she did?"
Whoopi Goldberg has not addressed her heartbreaking loss, nor is it known when Whoopi will be returning to The View. Our hearts go out to Whoopi Goldberg during this tragic and painful time.