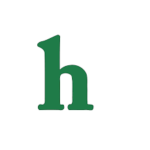 It's premiere Wednesday and there are a lot of new and returning TV shows on tonight. You'll want to set your DVRs so that you don't miss one of your favorite shows. Let's break them down.
Wednesday TV Line Up: Empire, Modern Family & More
ABC comedy Wednesday is finally back with all our favorite family shows. "The Middle" returns and it's off to college for Sue Heck. The family will lose another member in the home as Sue makes her way off to college, which should be hilarious on it's own. Meanwhile, Frankie and Mike will have to adapt to an emptier house and having Brick be the only child left at home, while Axl will have to deal with Sue being at the same college as himself.
"The Goldbergs" return after the The Hecks and our favorite 80's family is sure to be getting in to call kind of crazy hi jinks. When we last saw the family, Adam had learned that his girlfriend Dana was moving to Seattle and Erica was off to a summer art program. The promos have been teasing a Tom Cruise "Risky Business" episode so we're sure to be laughing through it all.
"Modern Family" returns and picks off right where it left off. Andy is off to propose to his girlfriend while Phil is trying to reveal to his family that Andy and Haley are actually in love with each other. Will Haley finally get the a good guy, or will Andy leave in the arms of another woman?
Comedies and Dramas Rule Wednesday Nights
"Blackish" also returns for Season 2 and the episode promises to give us all kinds of laughs as the family will deal with "The Word" when one member decides to sing an uncensored Kanye West song in public.
Fox's monster hit "Empire" is back for its sophomore season and fans couldn't be more excited to see what the future holds for the Lyon family since Lucious' arrest. The amount of guest stars this season are also going to have fans tuning in. (Like they need another reason!)
It looks like you have plenty of TV choices this Wednesday and everyone is sure to be talking about the new premieres on Thursday, so don't forget to tune in!
What's your favorite Wednesday night show? Tweet us @OMGNewsDaily.