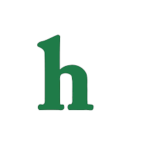 "Wayward Pines" is Fox's thrilling 10-episodes event series that airs it's finale next Thursday. Fans who have grown fond of the show were hearing rumblings that there could possibly be as Season 2, but that seemingly isn't going to happen.
'Wayward Pines' Season 2 Not Happening
According to Fansided, there were talks that "Wayward Pines" Season 2 could happen when a whole new cast of characters, possibly an anthology series like the ever popular "American Horror Story" and "True Detective," but those hopes have been shot down.
When the finale airs on Thursday it will unfortunately be the last episode for "Wayward Pines" fans. Ratings for the show have been good and big names like Matt Dillion, Juliette Lewis, and "Empire" star Terence Howard have helped the show gain traction.
However it's creepy theme and unanswered questions have viewers coming back for more as they try to unravel the mystery that is "Wayward Pines." Thursday's finale should be a real show stopper and fans will be sad to see the series end. However, it was also revealed to be a 10-episode event, so we should have known better than to get too attached, right?
What are your thoughts on "Wayward Pines" not getting a Season 2? Tweet us @OMGNewsDaily.