'Victorious" fans may have something big to celebrate this holiday season. (Besides the actual holiday season that is!) The entire cast, including Victoria Justice and Ariana Grande reunited for a Christmas pajama party and documented it on their social media pages.
'Victorious' Cast Reunites, Teases New Season In 2017
According to Wet Paint, actor Matt Bennett, who played Robbie on the funny Nickelodeon series, took to Instagram to post his photos of the adorable "Victorious" reunion and even added some bonus info that fans totally freaked out about. Many people think Matt's post is just a joke, but others are hopeful that it may actually be happening.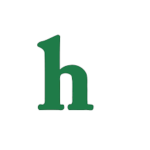 'Victorious' Cast Reunion Christmas Party Style
"Happy Holidays from the cast of Victorious. Can't wait for Season 5! Coming April 2017," Matt captioned his snapshot of the cast together celebrating Christmas. Could this actually be true? Nickelodeon has not confirmed or denied Bennett's claims that the teen comedy series is coming back after being cancelled in 2013. The series still runs in syndication on the network.
During the "Victorious" reunion the cast dressed in Christmas themed onesies and drank wine while catching up. We're not going to lie, it sounds like a pretty fun party!
What are your thoughts on the "Victorious" reunion and possible new season? Tweet us @OMGNewsDaily or leave a comment below.