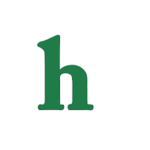 Victoria Siegel, the 18-year-old daughter of "Queen of Versailles" documentary stars David and Jacqueline Siegel, has been found dead, In Touch Magazine reports.
Victoria Siegel Death: 'Queen of Versailles' Star Dead at 18
Victoria Siegel was found dead in her family's home, "Seagull Island" near Orlando, Florida on Saturday, June 6. She was just 18-years-old. Victoria's family were the subject of the 2012 documentary "Queen of Versailles," which detailed their struggle to build their 90,000 sq. foot mansion in the face of their business' money troubles.
Victoria's death was confirmed by her mother, Jacqueline Siegel via Facebook in a heartfelt statement. "It is with great sadness that we ask you to respect our privacy during this tragic time and the loss of our beloved daughter, Victoria. Thank you all for your prayers and for your support," the 49-year-old wrote.
Jacqueline also revealed that she has "no comment" on her daughter's death at the moment, but as more information is released the family would share it.
Drugs Involved in Victoria Siegel's Death?
TMZ reports that Victoria Siegel's death may have been drug related. The teen allegedly had a problem with prescription mediation and had returned home from rehab only 2 weeks before her tragic, untimely death. Her cause of death has yet to be released.
The Siegel family was also featured during a recent episode of "Wife Swap," and are one of America's billionaire families.
What are your thoughts on Victoria Siegel's death? Are you shocked by the "Queen of Versailles" star's death? Tweet us @OMGNewsDaily.