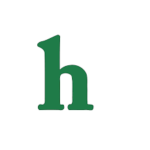 "The Vampire Diaries" fans are eager to find out how the rest of the season is going to play out, but something totally unexpected happens, Alaric will be taken just before he's set to say 'I do' to his pregnant fiance, Jo.
'The Vampire Diaries' Spoilers: Alaric is Kidnapped
In this newly released clip, Alaric and Jo share a sweet and flirty moment on the telephone and when he hangs up the professor feels like something could be amiss. So, being the brave Alaric that we all know and love, he gets up to investigate. While looking around someone throws a bag over his head and takes him away.
The only thing we can think of is that members of Jo's former Gemini Coven could be getting some sort of revenge. However, it will be interesting to find out just what exactly the kidnapping is all about.
The Gang is Still Struggling
Meanwhile in Mystic Falls, Elena will turn to Bonnie for advice on whether or not she should take the cure and before human again, Enzo will see Lily's downward spiral and ask Stefan for help with his mother, and Matt will take out some of his frustration on Tyler.
Check out the new episode of "The Vampire Diaries" at 8 p.m. on Thursday night on the CW Network.
What are your thoughts on Alaric's kidnapping on "The Vampire Diaries?" Tweet us @OMGNewsDaily.