Val Kilmer continues to worry fans that "The Doors'" star is hiding a serious medical issue after he was spotted out recently sporting  what appears to be a tracheostomy tube. It has only been around two months since Kilmer declared once again, that he has "no tumor or infection of any kind." But new photos may prove differently.
Is Val Kilmer hiding a serious health issue?
Photos of Val Kilmer, 55, wearing a device around his neck with a red bandana hanging loosely below it sparking major concern for Val once again. Kilmer fans are accustomed to Val sporting some form of coverage around his neck for the past few months. Kilmer's latest photo was taken in the parking lot of a Malibu, California parking lot days ago. Val, who carried bags from a Trader Joe's grocery store to his vehicle was casually dressed and looking relatively healthier than in previous months except for the breathing apparatus that appears to be strapped around the celebrity's neck.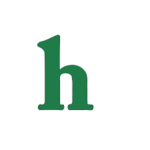 Fans growing concern for Val Kilmer
As previously reported by Hollywood News Daily, in June, Val Kilmer has sparked major health concerns from the fans of the 55-year-old actor after he was spotted this past weekend leaving church wearing two scarves to cover his neck and face and looking thin and in questionable health. –
Kilmer has yet to respond to the recently alleged tracheostomy. A tracheostomy is defined as a surgically created hole through the front of the neck that leads into the windpipe and is needed mainly when health problems require the use of a ventilator to breathe.
Fans and celebrity news followers, who only wish Val the best are baffled why Val continues to hide whatever may be ailing him. Hopefully whatever is  reportedly ailing Val is not serious. Continued wishes for a speedy recovery for Val Kilmer.